Our Latest News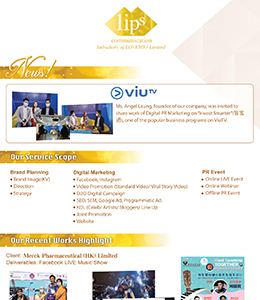 Ms. Angel Leung, founder of our company, was invited to share work of Digital PR Marketing on "Invest Smarter"(智富通), one of the popular business programs on ViuTV.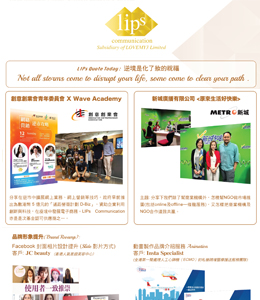 We are delighted to share that Innovative Entrepreneur Association (IEA) (創意創業會) appointed Angel Leung (founder of our company) as Vice President of IEA Youth Committee.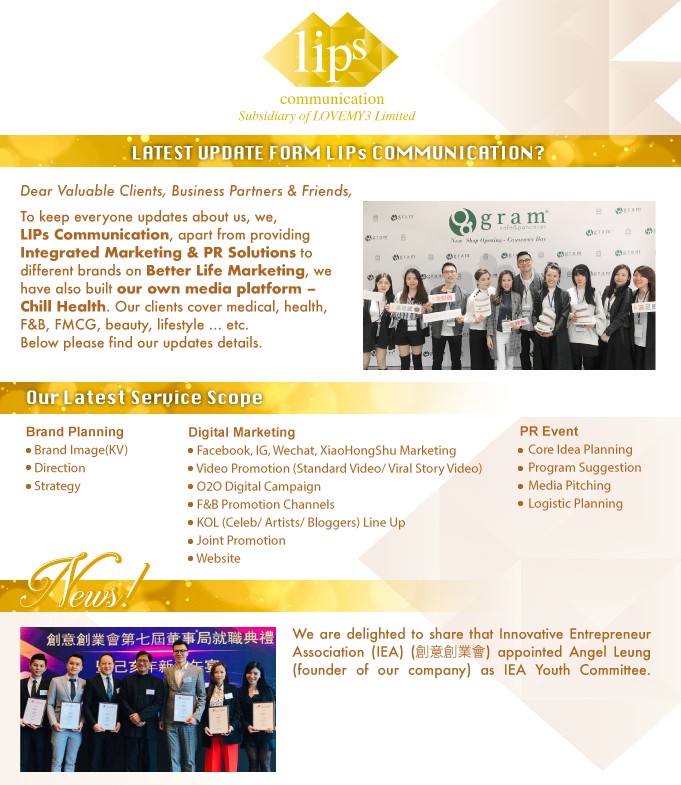 To keep everyone updates about us, we, LIPs Communication, apart from providing Integrated Marketing & PR Solutions to different brands on Better Life Marketing, we have also built our own media platform – Chill Health. Our clients cover medical, health, F&B, FMCG, beauty, lifestyle … etc.